Your Favorite Unhinged Comedian
Arti Gollapudi is at her most unhinged. This she happily admits to herself and to the whole, entire internet so it's not exactly a secret. In fact, besides producing, writing, and starring in a series of her own shows in NYC, which include the incomparable "Boogie on the Brink" and "Your Body, Yourself,"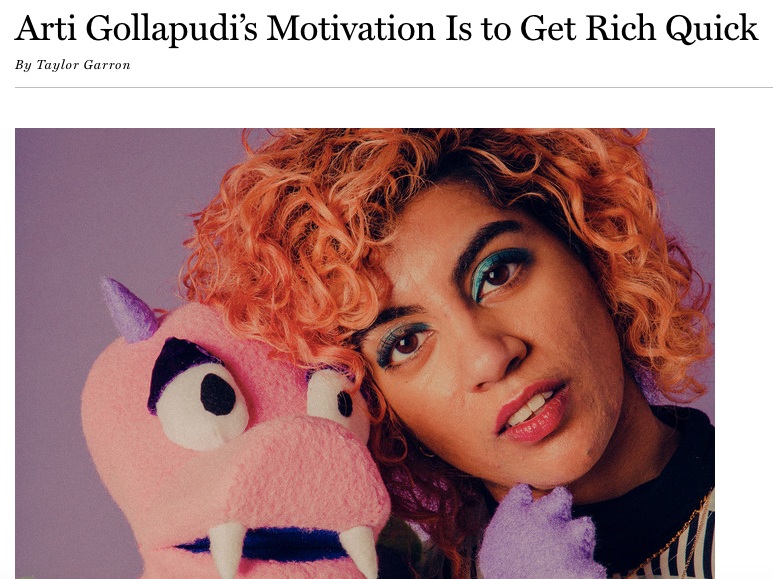 Arti Gollapudi's Motivation is to Get Rich Quick
This week, Arti and I chatted about hot babysitters, making your therapist laugh, and forgetting that straight male comedians exist.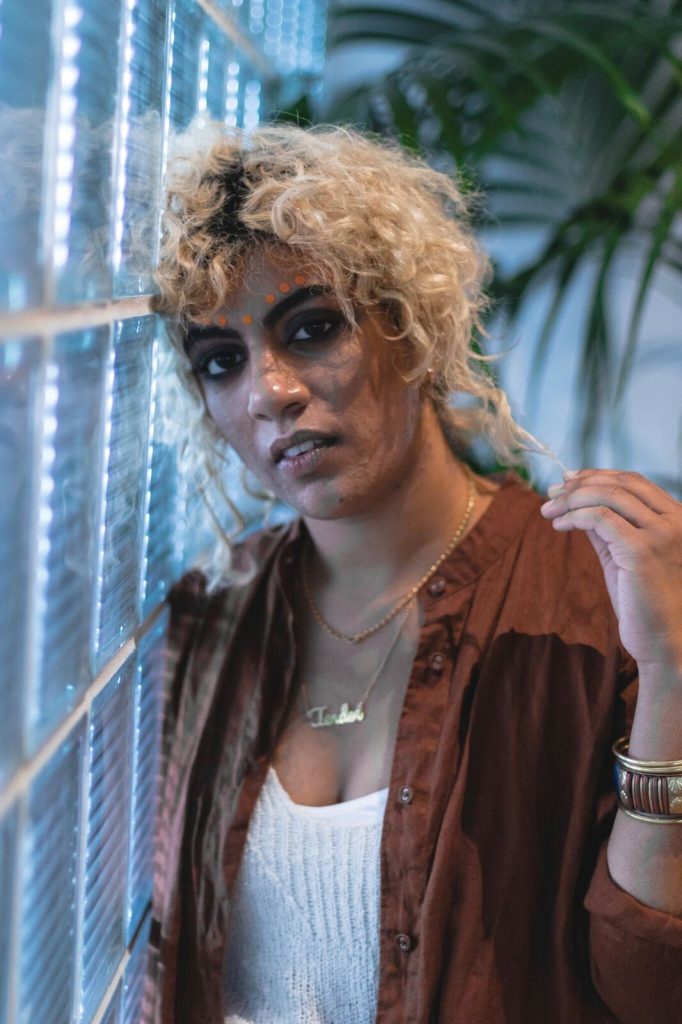 Pride Month: 6 South Asian Creatives Share Their Coming Out Stories and It's Worth a Read
For this Pride Month, we collaborated with our friend and photographer Anuj Goyal, makeup artist Emaan Khawaja, hair extraordinaire Afaf Zahira, and six South Asian creatives who each represented a color of the pride flag with a bindi.
27-Year-Old Arti Gollapudi Isn't Afraid to Turn Trauma into Comedy
The 27-year-old Gollapudi is not afraid to cover hard topics in her comedy. Her jokes are often based on her own sexual assault and leaving an abusive relationship.